Map Search:

Selection Search:

Category Filter:
Birds of Eden

Gay Friendly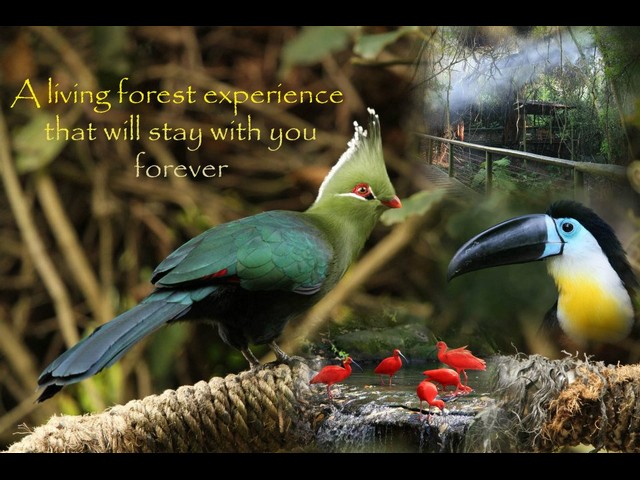 BIRDS OF EDEN: THE GARDEN ROUTE'S VERY OWN WORLD CLASS FREE FLIGHT BIRD SANCTUARY
Birds of Eden's unique two hectare dome (the World's largest) spans over a canyon of indigenous forest. The sanctuary has its own mysterious ruin, which joins a stroll behind waterfall. Another element is its amphitheatre, which has the ability to seat more than 200 visitors.
The decision to develop Birds of Eden stems from the need to create a sheltered environment in which to release a large collection of free-flight African birds, miniature monkeys and the sanctuary also empowers bird owners to apply to release their pet birds into the sanctuary, after undergoing rehabilitation.
Birds of Eden opened its doors to the general population in December 2005. There currently more than 3,500 birds live at the sanctuary.