Map Search:

Selection Search:

Category Filter:
Inverdoorn Game Reserve

Gay Friendly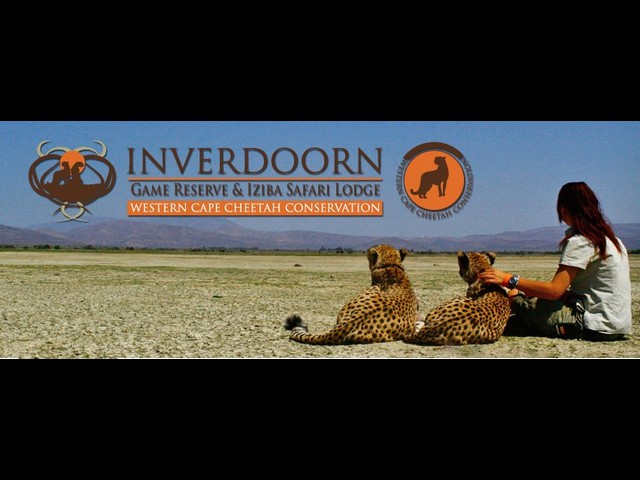 Inverdoorn Game Reserve & Iziba Safari Lodge is located in Ceres (WC). Inverdoorn is the largest private wildlife reserve in the area. The game reserve offers game drives, luxury accommodation & insight into the rescue & rehabilitation of the cheetah.
Pricerange: From R 0 to R 6000 Per Person
Tel: +27 (0)214 344 639
Fax: +27 (0)214 331 157
E-Mail: [email protected]
Website: http://www.inverdoorn.com
CHOOSE THE BEST SAFARI EXPERIENCE NEARBY CAPE TOWN
Amongst the marvels of nature exists a stunning spot arranged in the magnificence of the limitless, open Karoo landscape: Inverdoorn Game Reserve & Iziba Safari Lodge. The 10 000 hectare property is an extravagant safari destination and a mere 2.5-hour drive from Cape Town's city centre.
Inverdoorn Game Reserve & Iziba Safari Lodge is a Big Five game reserve, which has grown from strength to strength, re-bringing species into their natural habitat, including animals, for example, the rare Cape Barbary lion, rhino, buffalo, elephant, zebra, hippo, giraffe and even Africa's most endangered big cat, the cheetah
Inverdoorn Game Reserve & Iziba Safari Lodge likewise has numerous offices for the ultimate luxury safari experience for every one of its visitors.
THE LARGEST "BIG 5" GAME RESERVE IN WESTERN CAPE
Inverdoorn Game Reserve & Iziba Safari Lodge is glad to have the famous animals that make up the Big Five. The term Big 5 initially referred to the five most difficult species to hunt and, hence, the most executed by trophy seekers. The Big 5 animals, now considered as a major aspect of the South African society, are the rhino, the lion, the buffalo, the elephant and the leopard and now form part of Inverdoorn Game Reserve's pride and joy.
WESTERN CAPECHEETAH CONSERVATION
Several years ago, driven by a passion for this unfathomable animal, Inverdoorn Game Reserve and Iziba Safari cabin began a cheetah breeding and rehabilitation programme and cheetah conservation initiative, the Western Cape Cheetah Conservation (WCCC). Fourteen cheetah call the reserve home, including a young cheetah rescued at the age of three months and named Iziba.
Today, the game reserve is one of the most successful cheetah rehabilitation centres in South Africa, with personalised rehabilitation exercises. Guests are invited to some of these exercises, such as the impressive daily running exercises where cheetahs can reach speeds of up to 120km per hour.
RHINOPROTECT
As a new conservation movement, RhinoProtect, was formed to make awareness about the issues surrounding rhino conservation and protection. At Inverdoorn guests are driven to the rhinos during the game drives and can admire this mysterious and strong but sadly endangered animal.
A MALARIA-FREE GAME RESERVE
Inverdoorn Game Reserve & Iziba Safari Lodge is located in an officially declared Malaria-free area.
A TOP RANGE CUISINE
Sourcing only the finest local ingredients from Cape Town and greater South Africa, Inverdoorn Game Reserve and Iziba Safari presents a delectable fusion of French and South African cuisine
ACTIVITIES
While the game drives will fill most of your day, numerous other activities will bring perfection to your day.
SPECIAL EVENTS
Inverdoorn Game Reserve & Iziba Safari Lodge want the guests to have the best experience and are happy to host special events. In a unique atmosphere and with excellent catering, events taking place at Inverdoorn Game Reserve & Iziba Safari Lodge make all the difference with everlasting memories.
CHIC CURIOS
The Chic Curios shop offers a stunning range of authentic African goods. In the event that you have overlooked a travelling necessity, the shop stocks various provisions for your convenience.
Important Information:
Cheetah interactions are subject to the right weather conditions and availability. Children aged 16 and under will NOT be able to partake in cheetah interactions. Babysitting services are available for a nominal fee.
Transport
Return transfers to Inverdoorn from Cape Town can be organized on demand.
Planning and packing
If you need to know what to pack or how to plan your trip, please visit our website for more information.
Food and Beverages
We provide Breakfast, lunch and dinner where South African Simplicity Meets French Sophistication.
Facilities:




• Laundry Service
• Children's Facilities
• Mini Bar
• Wi-Fi
• Swimming Pool
• TV
• Telephone
• Lounge
• Curio shop
• Braai (barbecue) area
• Dining area
• Two Bars
Additional Conference Facilities:
• Conference room
• Private dining area
Refund / Cancellation Policy:
Terms & Conditions / Cancellation Policy
Prices exclude personal expenses, beverages, telephone/internet, laundry, mini bar, curio shop and gratuity.
Children 0-3 are free and Children 3 to 11 are half price.
No children under 4 are allowed on game drives
Baby sitting facilities on request - R60.00 per hour
Check in times for overnight 12:00 and Check in times for day trips 10:00
All booking secured by credit card details or 50% deposit
Cancellation policy:
2 – 4 weeks prior to arrival – 50% (non-refundable)
0 – 14 days prior to arrival – 100%