Map Search:

Selection Search:

Category Filter:
Glenburn Lodge & Spa

Gay Friendly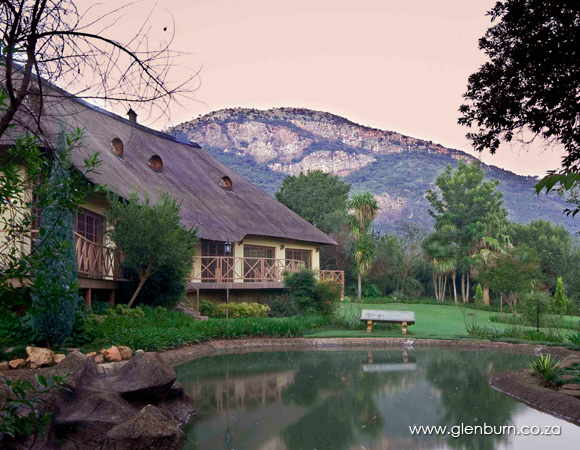 Glenburn Lodge is set on the banks of the Blaauwbank and Crocodile Rivers within the "Cradle of Humankind", this gay friendly hotel and Spa is 30 minutes from both Johannesburg and Pretoria.
Pricerange: From R 0 to R 2000 Per Person
Group Packages Available
Tel: 08611 48866
E-Mail: [email protected]
Website: www.glenburn.co.za
Situated within the newly declared World Heritage Site , the "Cradle of Humankind", this 100 bedroom hotel, conference, wedding venue and spa is a mere 30 minutes from both Johannesburg and Pretoria.
The natural scenic beauty of Glenburn Lodge makes it the ideal setting for conferences, product launches, think-tanks and team-building exercises. The Conference Centre seats up to 600 delegates across eight conference rooms. All rooms are fully equipped with state of the art conference equipment.
Important Information:
Glenburn Lodge is a three star establishment in the most scenic natural environment with two rivers that meet on the property and the Zwartkops mountain as backdrop. ideal fro coupe who enjoy nature - fishing, walking trails, bird and game watching on the property.
The Glenburn Lodge conference centre includes fourteen venues: Glenkyle, Glencove and Glenwillow feature banqueting as well as conference facilities. The largest venue , Glenkyle, can take up to 300 delegates at a time. The Coachman, the Boardroom, Greenwell's Glory, Mallard, Marabou, Minnow, Muddler, Pheasants Tail, Royal Clansman and Williams Favourite provide conference facilities for groups between six and 150. Conference venue names were either inspired by Glenburn Lodge's fly fishing tradition and fly names, or the Scottish names reflecting the beautiful natural surrounds.
Accreditation:
Tourism grading council - 3 star