Map Search:

Selection Search:

Category Filter:
Philip Wulfsohn Jewellers

Gay Friendly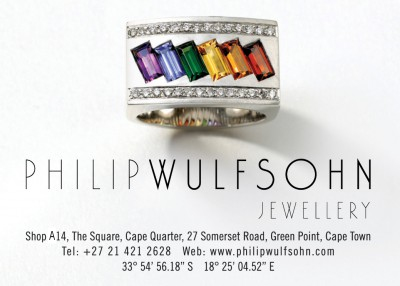 In September 1992, Philip Wulfsohn Jewellery opened in Sea Point, Cape Town. Since then it has become prestigious both locally and internationally for quality, service and innovativeness.
From special commissions to a scope of prepared to wear pieces... from repairing and renovating old jewellery to creating new works in gold, platinum and silver... there is no commission too vast, too little or too unusual for Philip and his goldsmiths.
In May 2003 Philip Wulfsohn Jewellery re-situated itself in the popular 'Cape Quarter' situated in the area of De Waterkant, Cape Town.